Boundary Ranch is open year round and is pleased to offer special winter packages featuring exciting and enjoyable activities for groups. From sleigh rides with lunch or dinner to half day or full day Team Building Events.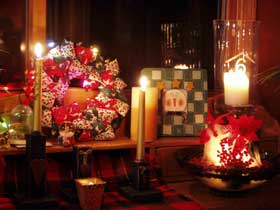 Picture the beauty of snow laden evergreens surrounded by the majestic Canadian Rockies! Think about a Valley so enchanting that it has been called "A little bit of Heaven".
Wonderful Traditional Christmas meals are served in our beautiful log and cedar lodges with indoor and outdoor fireplaces. Cozy up around the indoor fireplace or endure the outdoors with a traditional marshmallow roast and snow games.
Sleigh Rides
Boundary Ranch is perfect to discover the adventure and serenity of a Canadian tradition; a sleigh ride in the Rockies! En route, pristine views, snow covered mountain tops, and abundant wildlife, are just a few of the scenic wonders you'll experience.
A photographer's delight, our sleigh ride tours are sure to be the highlight of your get away.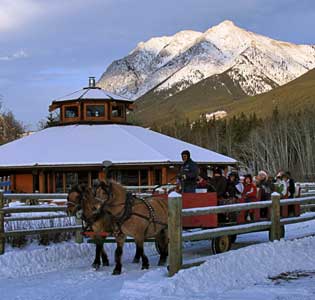 Image courtesy of DreamsAlive Imagery