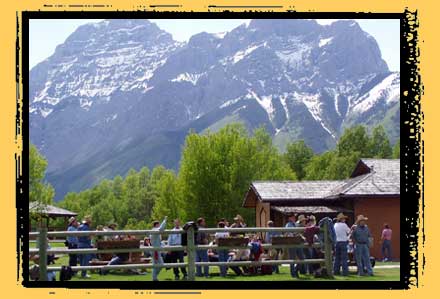 Boundary Ranch is ideally situated for Team Building.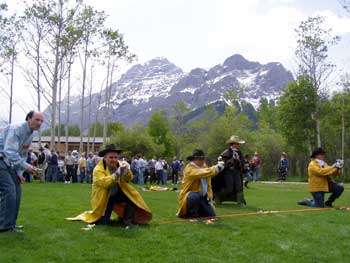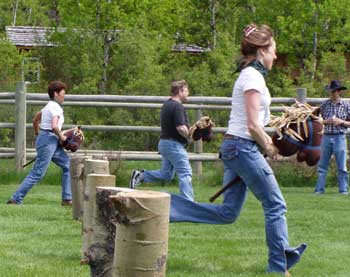 All programs are set up to promote team development, effective communication, working together as a whole while having fun, and enjoying the mountain air.
Combined programs provide challenging team activities and fun experience with powerful training in areas of group/team learning, leadership/management skills and communication.
Please contact our event manager to help customize a program that will suit your requirements.
Team Building Events are designed for "Powerful" and lasting benefits that are related back to the workplace. They help increase the ability to move beyond barriers and obstacles to achieve team targets/results.
Through these programs, motivations, concentration, problem solving and productivity of individuals as a team are greatly enhanced. Improve understanding of the importance of developing and maintaining team relationships