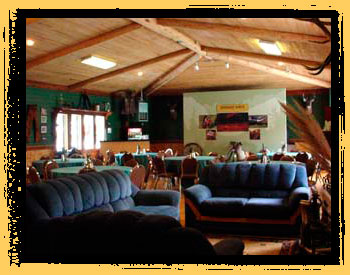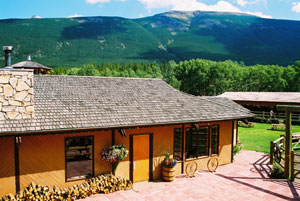 Bring the team out to the Ranch for a productive and exhilarating meeting in the mountains. Spend your breaks outdoors in the mountain air or just cozy up to the fireplace in your meeting room.
Three separate areas can be utilized for meetings. The facilities offered are beautiful log and cedar lodges with a fireplace in each room. Activity areas are located adjacent to the facilities so folks can join in the fun or just sit and relax. Hearty Ranch meals, coffee breaks with fresh snack services are offered.
Half-day meeting followed by some fun adventures!
Spend the morning in meetings discussing important issues, stop for a hearty lunch and then take the opportunity for soft adventure activities such as trail rides, white water rafting, hiking, biking and many others. In winter, snowshoeing and horse drawn sleigh rides are available. Downhill and cross country skiing is nearby.
MEETINGS IN THE MOUNTAINS
Take an enjoyable trail ride into the back country and spend your time bonding, sleeping under the stars, and reconnecting with each other.
As there is no power, electronic devices will not work in this area… Imagine sitting around a campfire communicating with no interruptions except for mother nature and her kin. Great meals and comfortable accommodations are included. Special meeting requirements can be arranged.