Wagon & Sleigh Rides
Boundary Ranch welcomes you to enjoy an old-fashioned horse drawn Sleigh ride. Cuddle up under a cozy blanket and be amazed at the winter oasis and snow covered forest along the beautiful trails surrounding Boundary Ranch. A stop at our Buffalo viewing paddock for photos will give you a chance to enjoy Canada's largest land animal from the comfort of the Sleigh. A turn around at the Teepee Village showcases some Local Native Heritage before heading back to the Ranch for some hot chocolate and marshmallows around the crackling bonfire. Feel free to do some shopping in our gift shop after your tour or enjoy a snack and an additional beverage (not included in the package).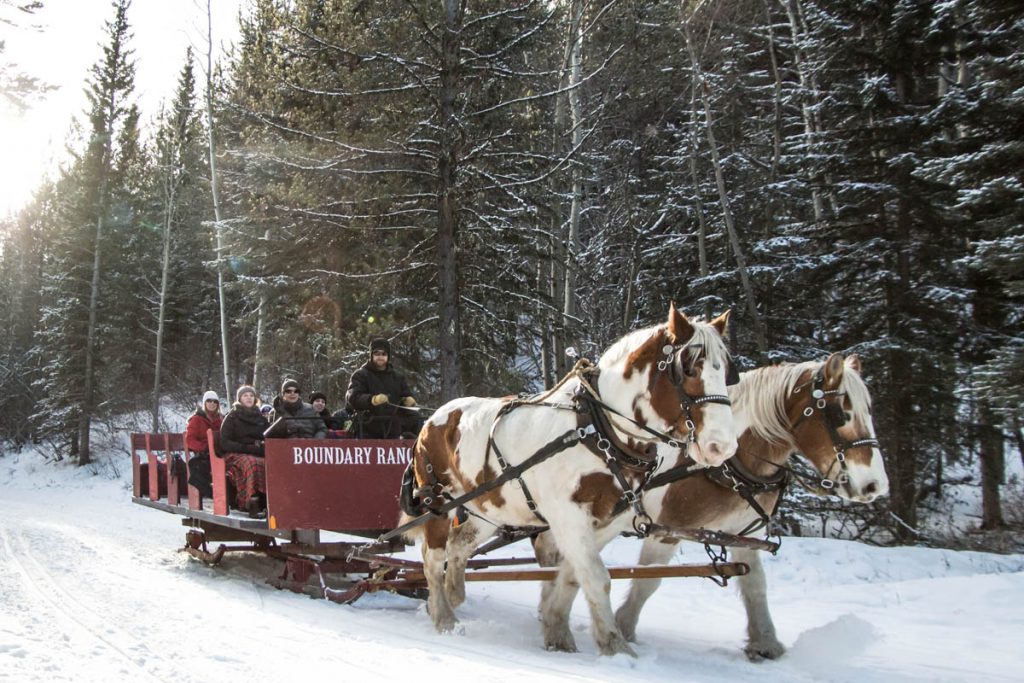 PLEASE NOTE:
Since the updated COVID-19 restrictions were put into place, we are still able to operate our Wagon/Sleigh rides with a slightly adjusted program. We are only permitted a maximum of 10 people per group that know each other and will need to social distance while at the Ranch. Our sleighs have plexiglass shields between each row and each household group will have their own row. The health and safety of our guests, staff and animals is our upmost concern. We are following all Alberta Health regulations and will require all guests to wear a mask while they are in our buildings. Touch surfaces will be sanitized regularly and hand sanitizer will be required to be used prior to your ride. The sleigh/wagon has comfortable vinyl padded seats with wood backs for your comfort. Please bring your own blanket to cozy up under and dress for the weather. Small lap blankets will be able to be rented for a small fee (to cover washing costs) should you require them. Bandanas are available for purchase should you not have a face mask when you arrive. Depending on snow conditions a wagon may be used in place of the sleigh. Guests will need to remain seated and on the sleigh/wagon at all times for the duration of the ride. If you have questions or concerns please reach out to us, we are more than happy to answer any questions you may have.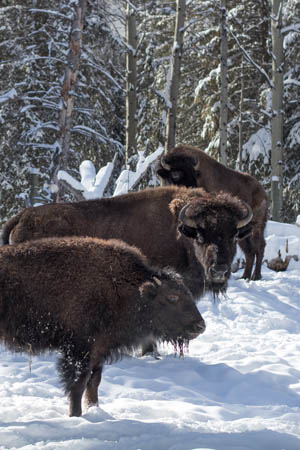 The Wagon/Sleigh Ride Package includes:
Approximately 35-45 minute Horse-drawn Sleigh/Wagon Ride
Stop at the Buffalo Viewing Paddock
Turn Around at the Teepee Village
One cup of Hot Chocolate and two Marshmallows to be roasted over the bonfire
Please call should you have any questions or concerns or need assistance with your reservation. We also have an 18 hour booking window for online reservations. Please call if you would like to book within this window and we can see if there is space for your group.

For reservations please select the date you'd like to go from the calendar below then the item you'd like. Call us if you have any questions or don't see the time available as we sometimes hold back inventory due to COVID-19 restrictions.







-->